what took so long?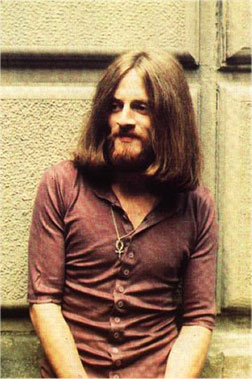 john paul jones or jesus? I don't know, but they both play damn good bass.
LOS ANGELES - Led Zeppelin got a whole lot of belated love from the music industry on Saturday, earning a lifetime achievement Grammy in recognition of a career that changed the face of rock & roll.
The English band was one of 10 performers, alongside the likes of rockabilly hellraiser Jerry Lee Lewis, blues belter Janis Joplin and country crooner Eddy Arnold, celebrated at a luncheon one day before the Grammy Awards.
During their 12 years together, Led Zeppelin never won a Grammy, even though they were arguably the biggest band of the 1970s, a combo whose blues-based rock anthems resonate loudly to this day.
Led Zeppelin guitarist Jimmy Page and keyboardist John Paul Jones showed up with the two children of late drummer John Bonham to receive crystal trophies.