f.y.i.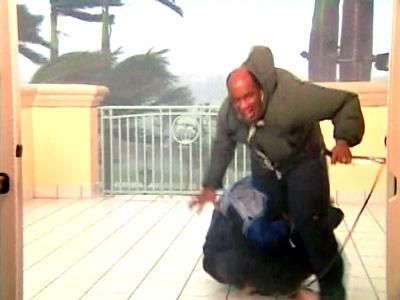 Wilma Knocks 'Today' Show's Al Roker Off His Feet
Weatherman Not Hurt In Fall
NAPLES, Fla. -- "Today" show weatherman Al Roker knows the power of Hurricane Wilma all too well. As a crew member held his ankles, Roker began to do a live report from Naples, Fla.
He had just started when a gust of wind suddenly blew him off his feet. Roker was not hurt in the fall and was able to crawl to safety.
admiral dewy sez:
"maybe that dumb bastard shouldn't be standing outside in a hurricane, so that little bobby and sue don't get the same idea?"